World of worry
Meet 'Sorgenboy' or as he would be known in the UK 'Worryboy'. Sorgenboy is a product of the modern world, a place where he is protected from all things nasty by an endless list of consumer products. Sorgenboy has lost his sense of feeling truly alive as things are always presented to him as an experience. His food is uniform and neatly packaged, his clothes are made never to crease, he washes with products that stop him from ageing and his home is germ free. As his life is so ordered the only thing left to do is worry about the minute details that may have slipped the marketing mans net.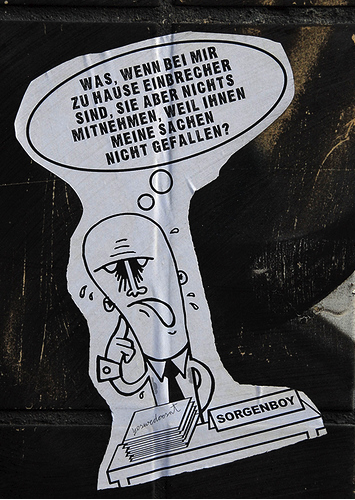 What if I have Burglars and they don't take anything as they don't like my things?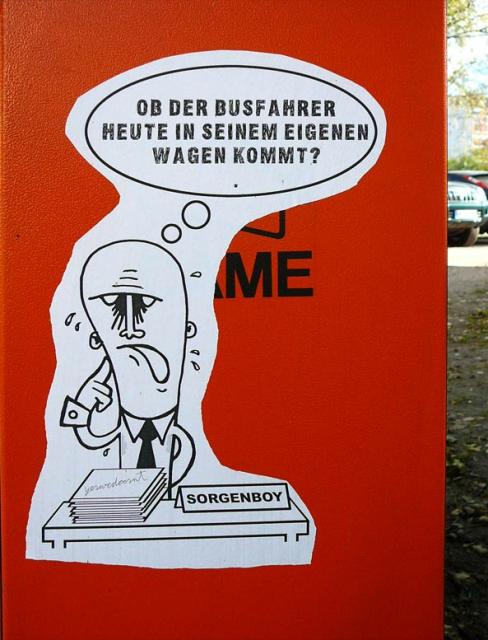 What if the bus driver took his car today?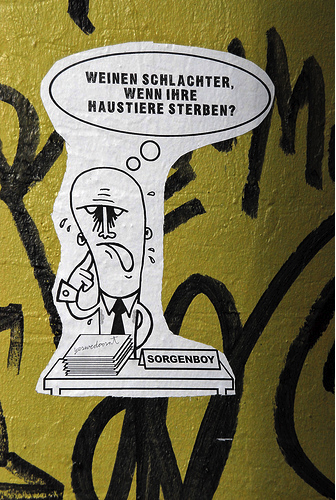 Do butchers cry when their pets die?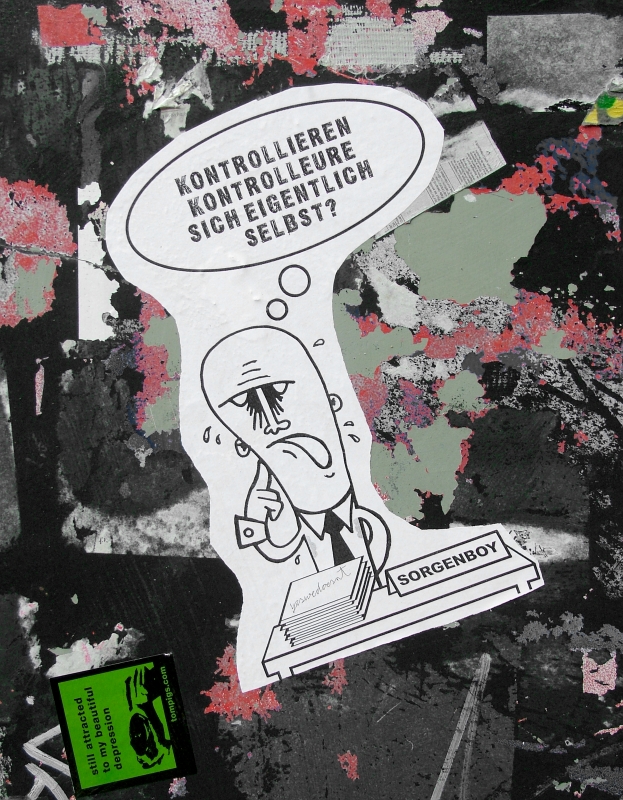 Do inspectors also inspect themselves?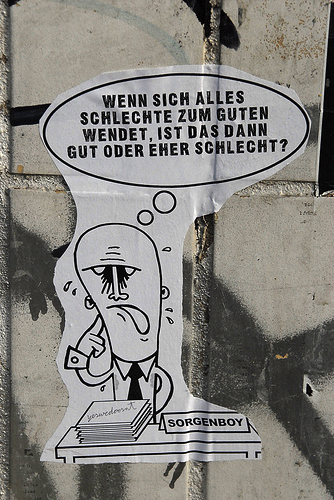 When everything bad turns good is that good or bad?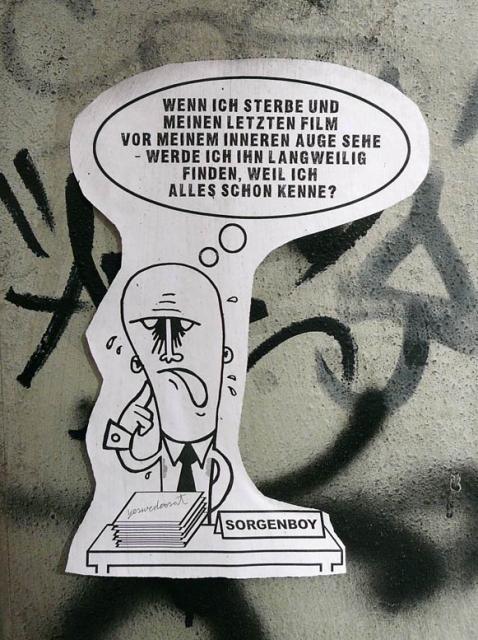 When I'm about to die and my life flashes before my eyes, will I be bored as I've seen it all before?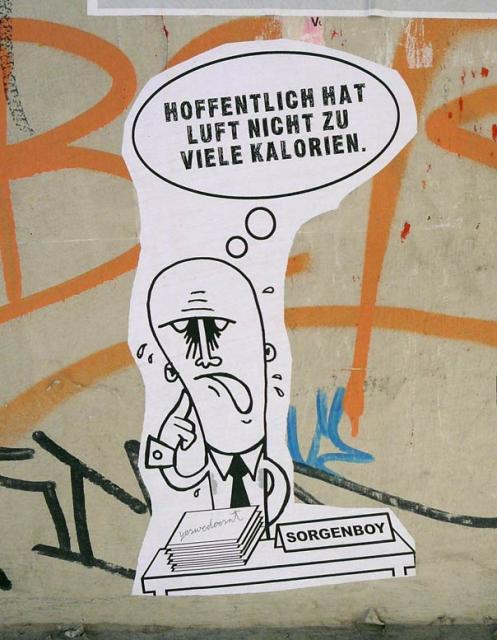 Hopefully air doesn't have too many calories
Oh god! What if this is Paradise?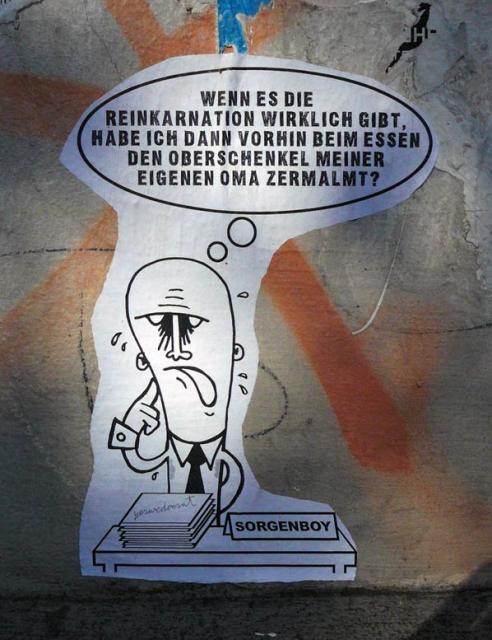 If reincarnation is real, have I ever eaten my Grandma?
Created in collaboration with The Baron as part of yeswedoesnt.com