The lifespan of an idea.
Every day on the way to work I pass this "Litfassaeule". This is basically a large pole in the street that Ads are stuck around. Again due to the credit crunch this one has been covered with white paper.
As this is just off the Reeperbahn in Hamburg a street that is famous for it's sex shops, strip bars and pole dancing clubs, it seemed apt to put up a little strip show to entertain passers by.

Step 1 – The rough sketch

Step 2 – Painted up and ready to go.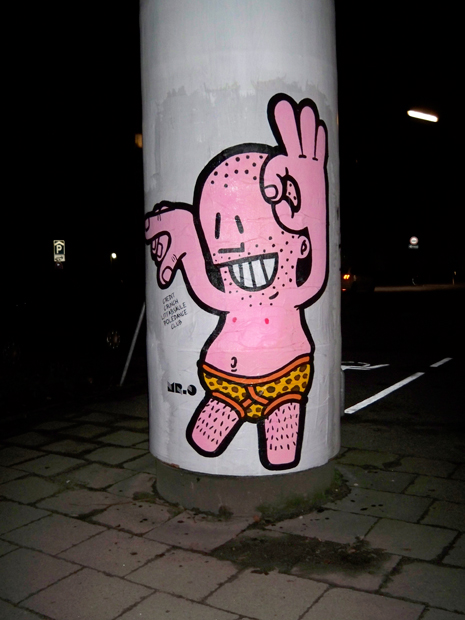 Step 3 – Freshly pasted up.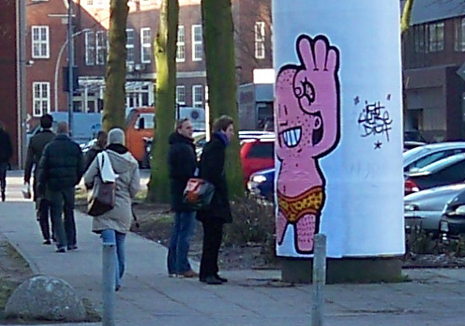 Step 4 – Checking out 8ft of goodness.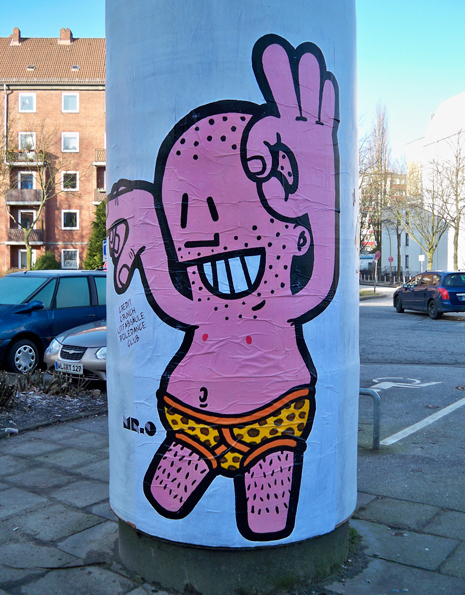 Step 5 – In the flesh.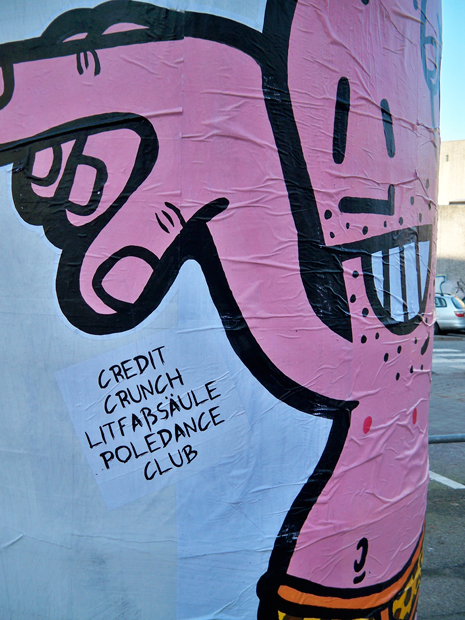 Step 6 – Hot stuff.